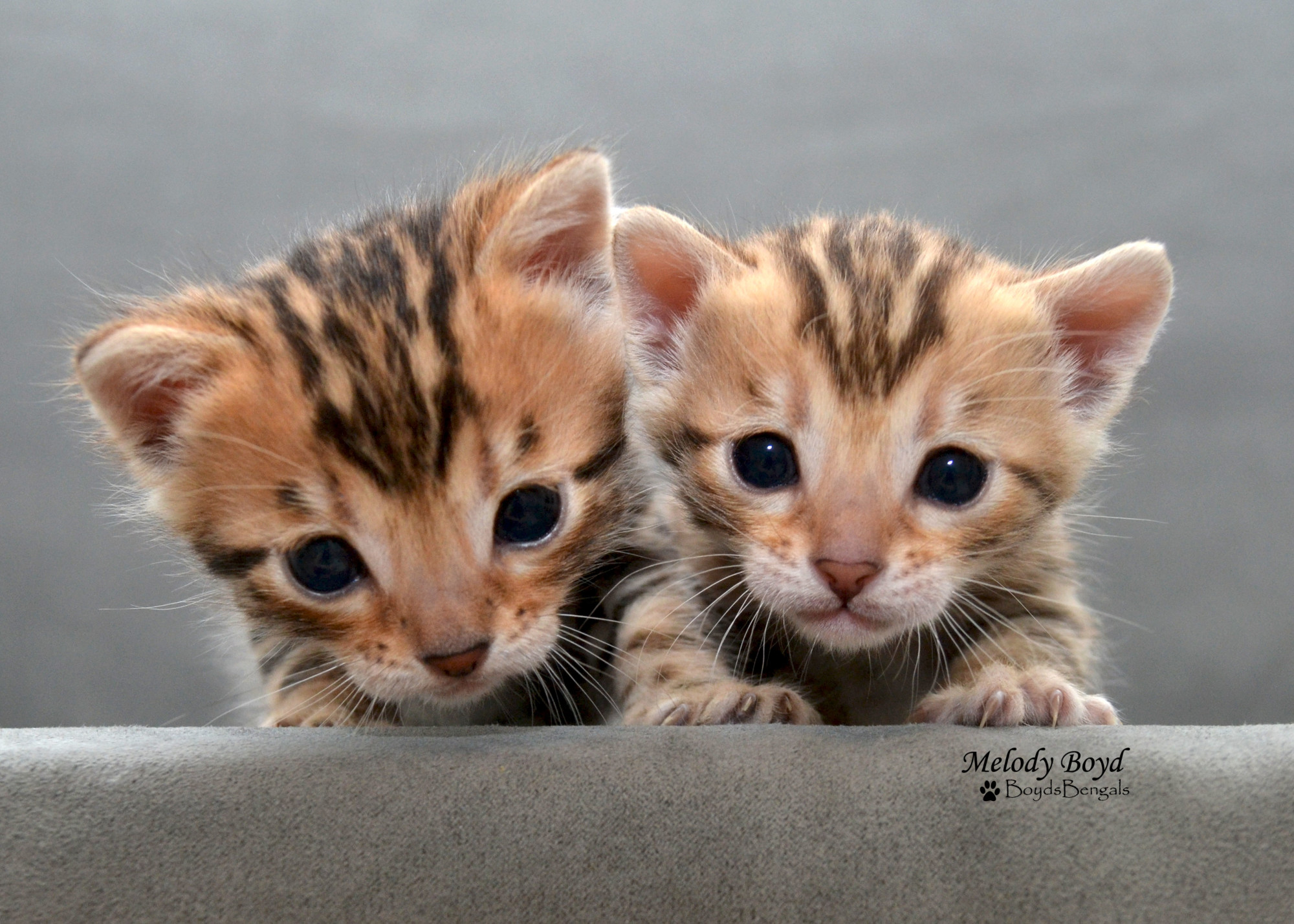 Cattery Visits.  Our cattery is in our home, so cattery visits are by appointment only, and only for clients on our waiting list (i.e. those who have paid the $250 waiting list deposit) or who have reserved a kitten (i.e. those who have paid the $1,000.00 deposit).  The deposit must be paid in advance/ prior to the visit.  This is applied towards the final price of the kitten.  (Note:  If you are paying by Paypal, we are not responsible for the Paypal charges.  These charges will be added to the balance due for your kitten.  Please review PayPal's policies if you are unsure as to whether your payment will incur charges.)
Visiting hours are typically between 10am – 5pm on the weekends, but we can make accommodations for a visit during the week if we given advance notice.  We need at least 48 hours' notice if you would like to visit our cattery and your kitten. Thank you!
If you are seriously interested in a BoydsBengal kitten or adult, please fill out our Application and then follow up with a text or email if you have not received a response from us after a week.  Please note that due to the number of inquiries we receive, we will not return phone calls or emails unless we have received a completed Kitten Application.)
Kitten prices will vary according to the current demand.  Please see our FAQs section (under the "Contact Us" tab) for additional information on the process of buying a BoydsBengal and our prices.
Updated November 20, 2023
Sire: GCD, BWR, NW BoydsBengals Breaking News
Dam: Inspiration Ms Divine
Date of Birth: July 24, 2023
Should be ready by: November 19, 2023
Amber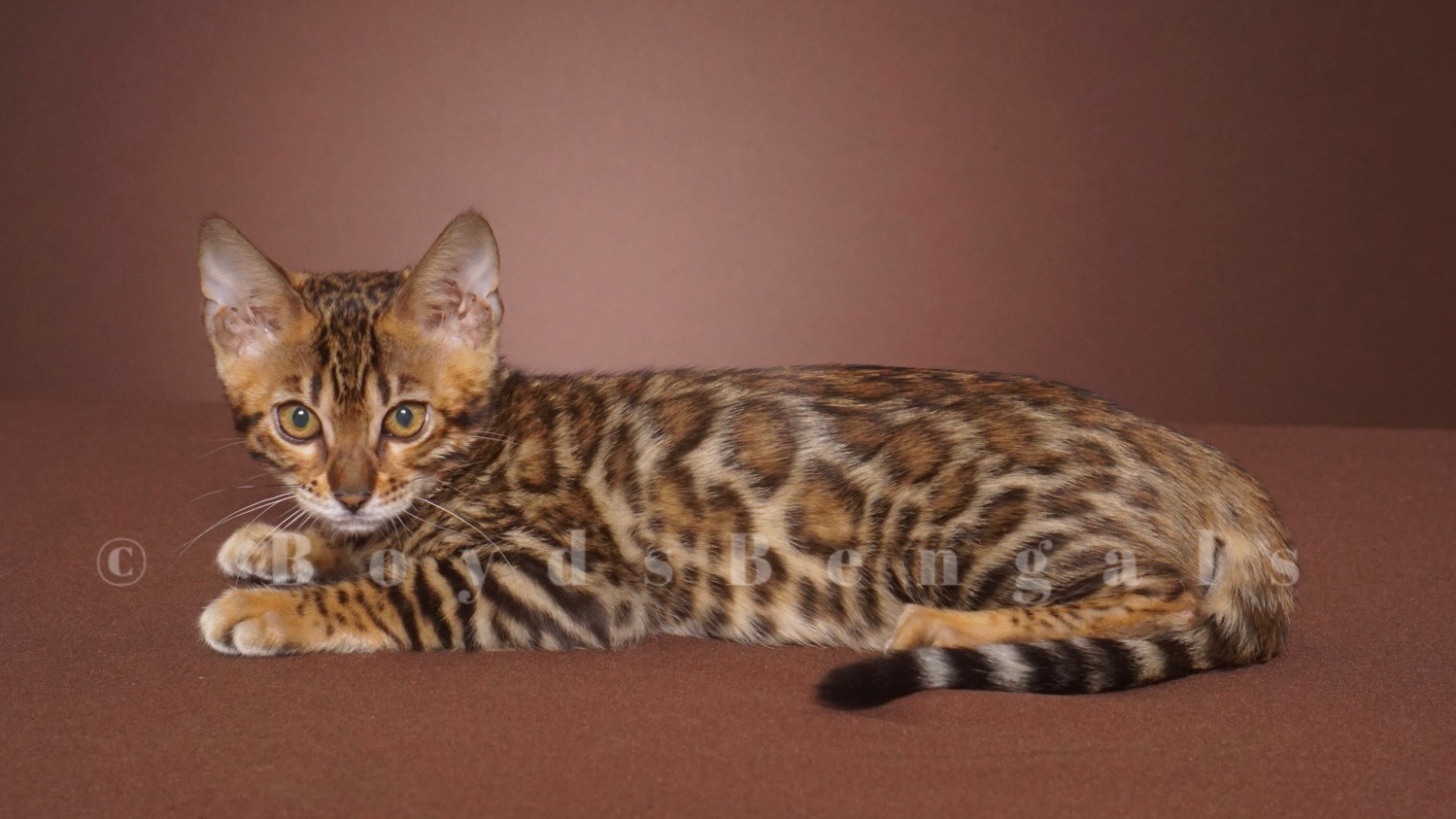 Description:


Gorgeous reddish gomden brown rosetted girl with gold eyes. She has fully outlined rosettes, amazing contrast and a wild expression. She was previously under evaluation but we have decided to make her available. $3500 as a show quality pet.

Sex: Female
Sire: GC WildlifeBengals Blue Bayou
Dam: Bengaluxe Silver Charm
Date of Birth: August 21, 2023
Should be ready by: November 19, 2023
Shadow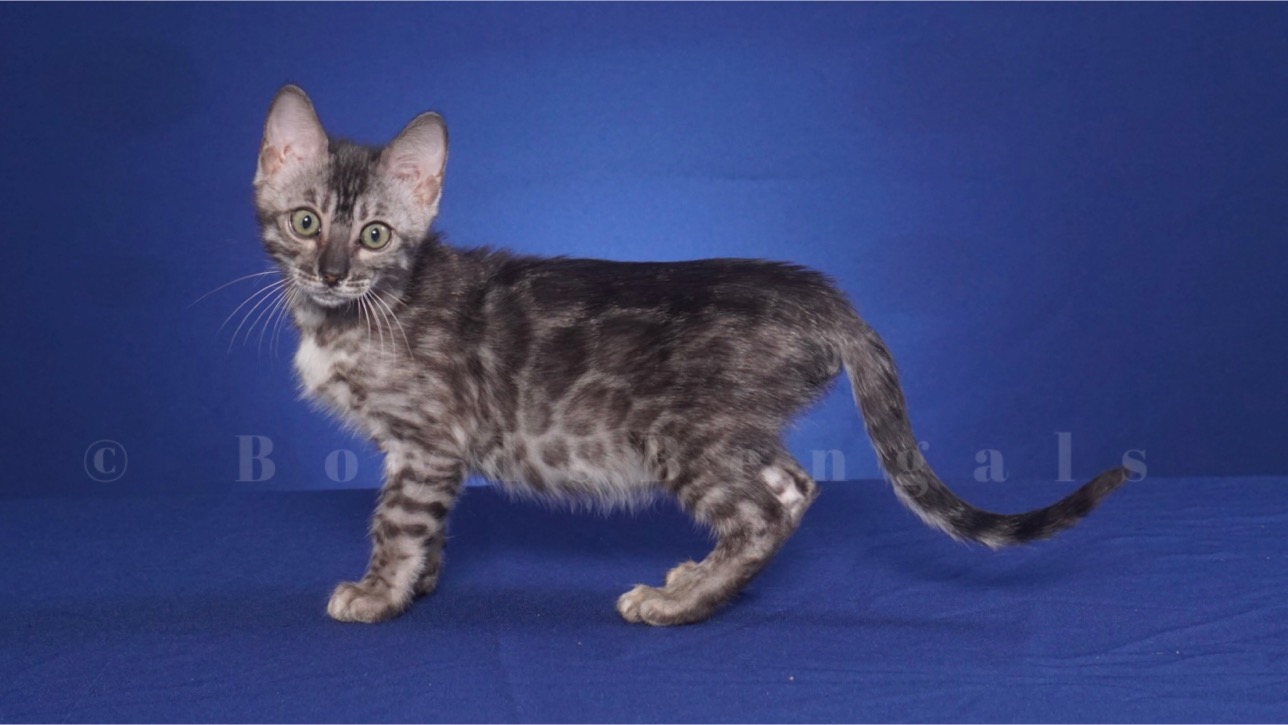 Description:


Silver charcoal girl with amazing pancake rosettes. Very sweet, playful. $3000 as a pet.

Sex: Female
Sire: GCD, BWR, NW BoydsBengals Breaking News
Dam: Inspiration Ms Divine
Date of Birth: July 25, 2023
Should be ready by: November 12, 2023
Julia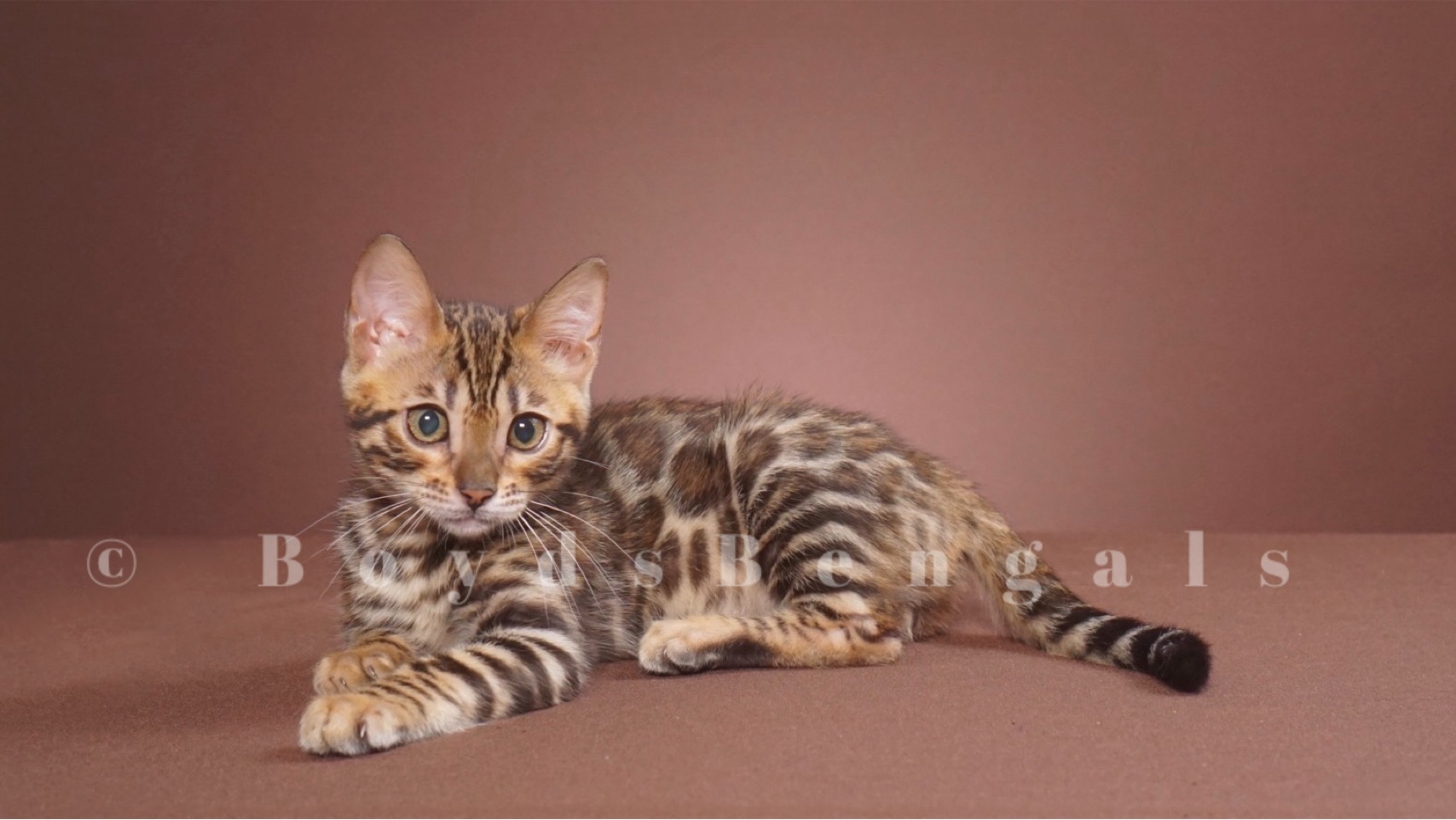 Description:


Beautiful, extremely playful and toy motivated female. She has a high contrast, clear coat and expressive rounded eyes. $2500 as a pet.

Sex: Female