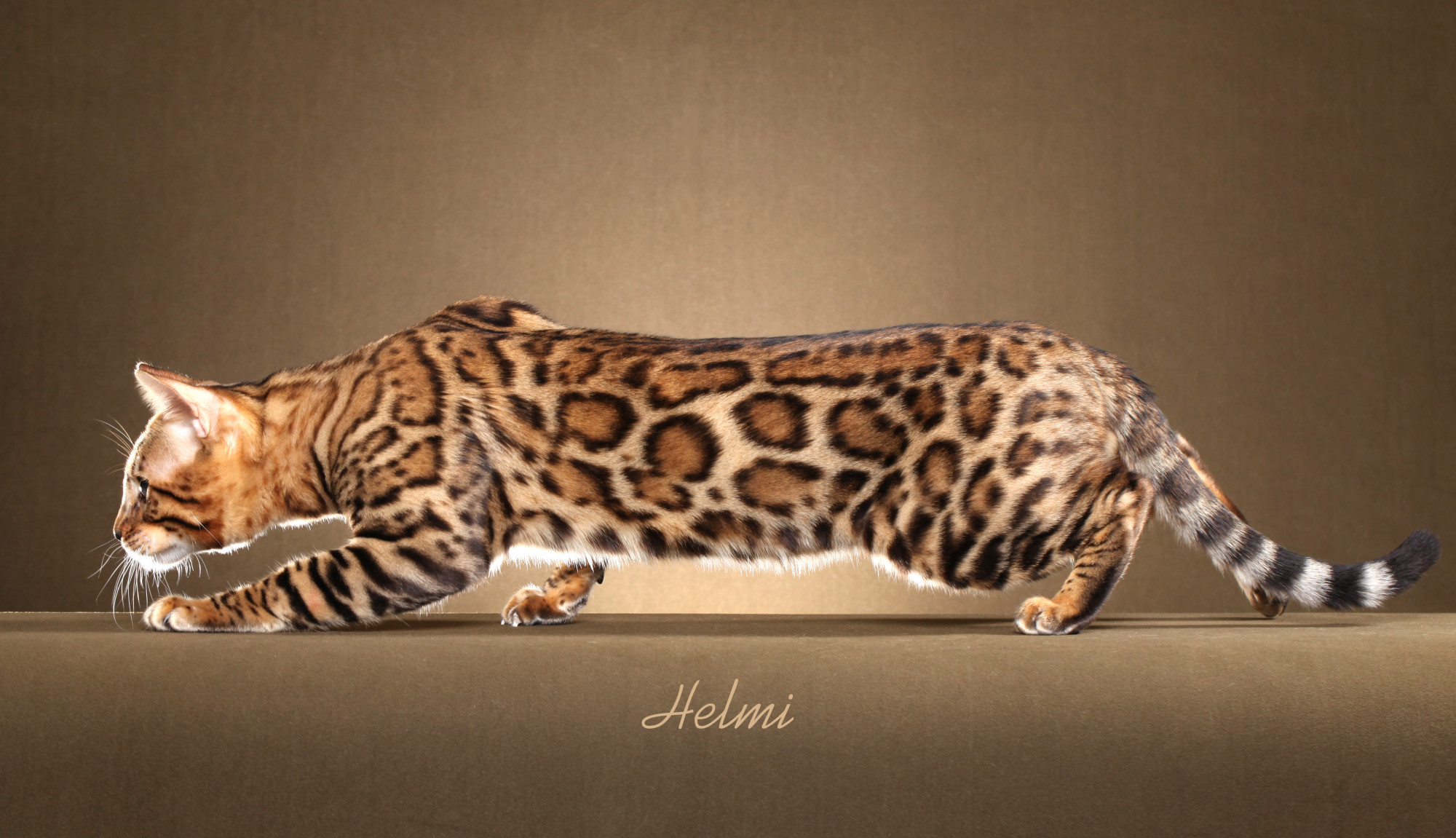 BoydsBengals Breaking Bad, DM ("Breaker")
Sire: Drinkwater Cloud Reflection
Dam: BoydsBengals Tequila Sunrise
HCM Screen: Normal
TICA Registration #: SBT 101014 016
CFA Registration #: 9202R-02213345
PK Deficiency: N/N by parentage
Pedigree: Breaker
Description:

Breaker is our home grown boy from 10 years of breeding. He is the FIRST Bengal in the history of the Cat Fancier's Association to earn the title of "Distinguished Merit" or "DM". This is awarded to males who have sired 15 or more Grand Champions or Grand Premiers and females who have produced 5 or more Grand Champions and Grand Premiers. Breaker is a brown rosetted Bengal with beautiful outlined donut rosettes, a short, tight coat, medium sized, well set ears and a wild expression. Breaker also carries for snow and melanistic. He has consistently produced stunning brown, snows and charcoals for us and most of them are show quality. He is now part of Bengal history in CFA.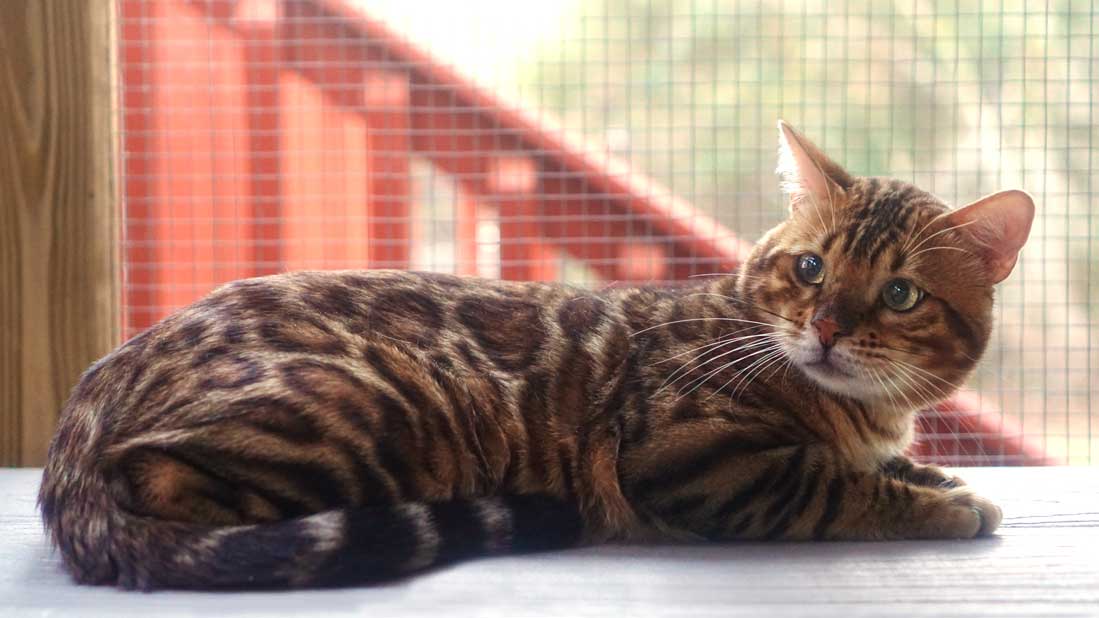 FashionBengals Armani Prive ("Ivan")
Sire: Wowbengals Best of the Best
Dam: Sunstorm Alamira
HCM Screen: Normal
TICA Registration #: SBT 022316 026
CFA Registration #: 9202R-02536379
PK Deficiency: N/N by parentage
Pedigree: Ivan
Description:

Our stunning "red" boy from Fashionbengals. Ivan has huge, outlined donut rosettes against a clear coat, green eyes, a beautiful nocturnal expression. He also has small ears, a good profile and deep finish to his chin. Ivan has a very sweet, loving temperament that he passes on both his beautiful coat and his personality to his kittens.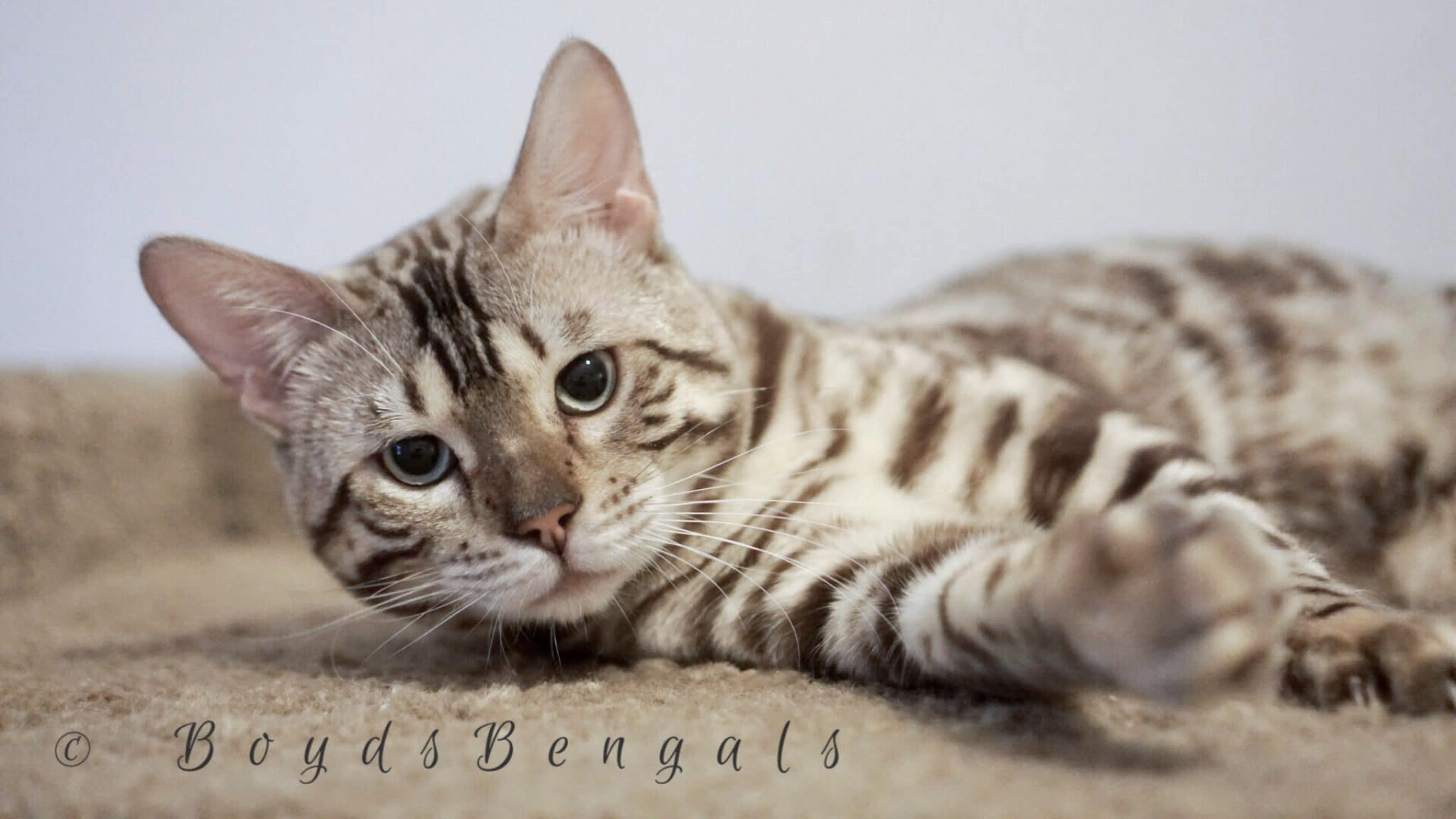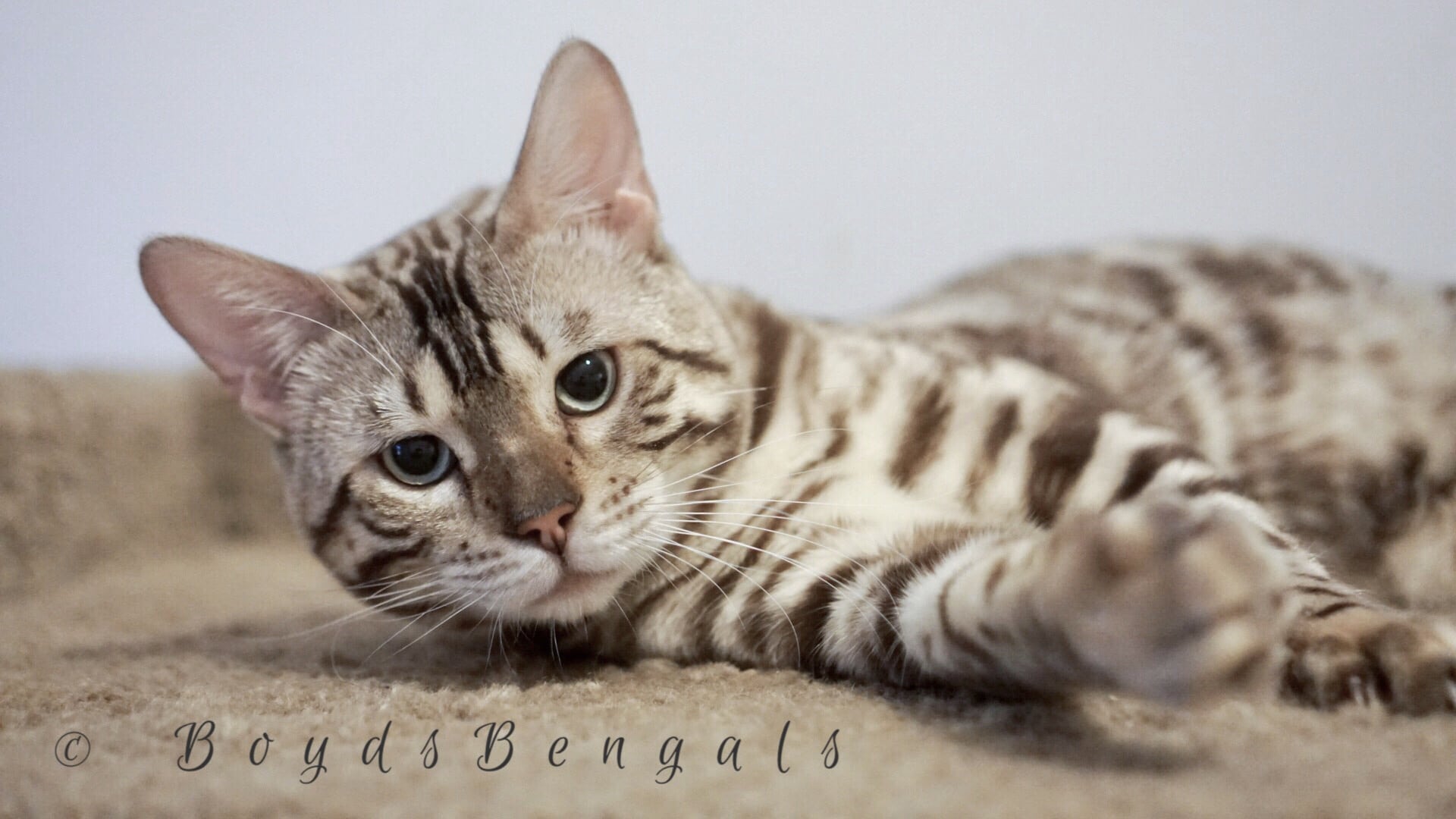 Golden Leopard Triumph
Sire: CH Golden Leopard Velikly
Dam: CH Keitaro Ursula
HCM Screen: Normal
TICA Registration #: SBT 100818 061
CFA Registration #: 9270R-02843261
PK Deficiency: N/ N
Pedigree: Triumph
Description:

Triumph is a beautiful seal mink rosetted boy. We fell in love at first sight. He has beautiful pancake rosettes, amazing contrast and clarity for a seal mink, and a very sweet expression. He has very good boning a lot of substance to him. He also carries agouti and has produced browns, snows and charcoals, all with huge rosettes. He is an asset to our program.