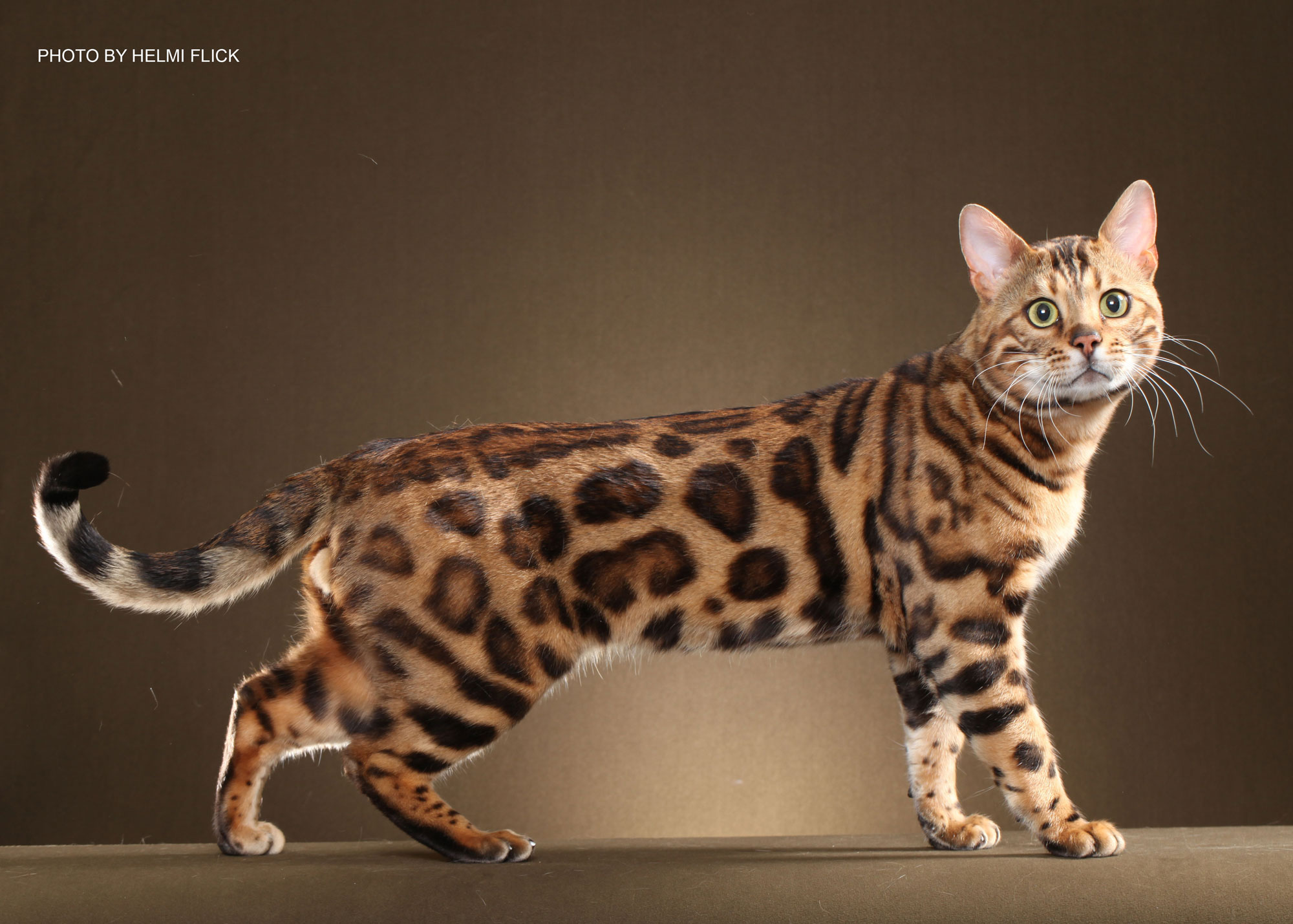 Buying a BoydsBengal
General Information and FAQs
Interested in a Cattery Visit?
Cattery Visits. Cattery visits are by appointment only, and for clients on our waiting list ($150 deposit) or who have reserved a kitten ($500 deposit).
Visiting hours are after 3pm during the week and 10am – 5pm on the weekends. We need at least 48 hours' notice if you would like to visit our cattery and your kitten. Thank you!
If you are seriously interested in BoydsBengals' available adults or kittens, please fill out our Questionnaire and email it back to us.  Please note that due to the number of inquiries we receive, we do not return phone calls unless we first receive a completed Kitten Application.
We are helping one of our pet clients rehome their beloved girl "Lucy." Lucy is 5 years old.  (DOB 6/10/12). She is a very sweet, playful girl. She will watch TV with you, play fetch and loves being the center of attention.
Unfortunately, Lucy is a alpha female so she must go to a home with no other cats (NO EXCEPTIONS), as she has been picking on her sister, "Ethel" over the last few years (on and off). It has now gotten to the stage where the girls need to be separated. 
😢Lucy has been spayed and is current on all of her shots. Lucy has also just been vet checked to confirm that her behavior is not health related. Lucy has been to the same vet for the last 5 years.
Please understand, this is not a spur of the moment decision, and is extremely heart breaking for my client. My client has tried the calming collar, the plug-ins and medication for Lucy, but they have not worked. Lucy gets along with dogs when they are in the house. Lucy is an indoor only cat. She has not been around males except when she was a kitten at our cattery.
Lucy is located in Valdosta, GA and my client is willing to drive to your home or meet you half way.  There is NO rehoming fee.  My client just wants to make sure Lucy goes to the perfect home where she gets undivided attention.