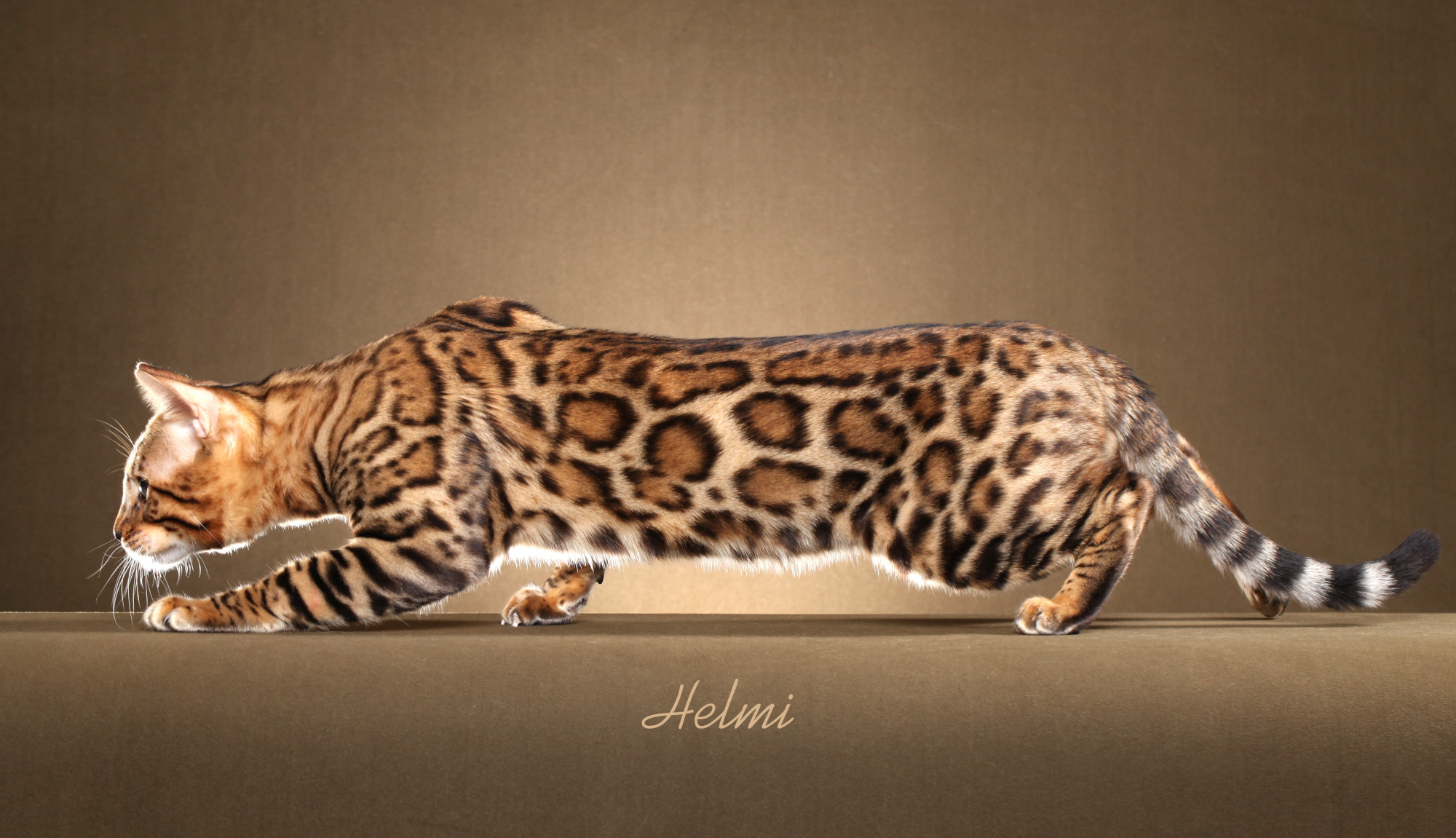 BoydsBengals Breaking Bad ("Breaker")
Sire: Drinkwater Cloud Reflection
Dam: BoydsBengals Tequila Sunrise
HCM Screen: Normal
SBT: SBT 101014 016
PK Deficiency: N/N by parentage
Pedigree: Breaker
Description:

Breaker is our first home grown boy from 10 years of breeding. Breaker is a brown spotted rosetted bengal with beautiful outlined donut rosettes, a short, tight coat, medium sized, well set ears and a wild expression. Breaker also carries for snow and melanistic so we are looking forward to brown spotted, snow and charcoal kittens from our stunning boy.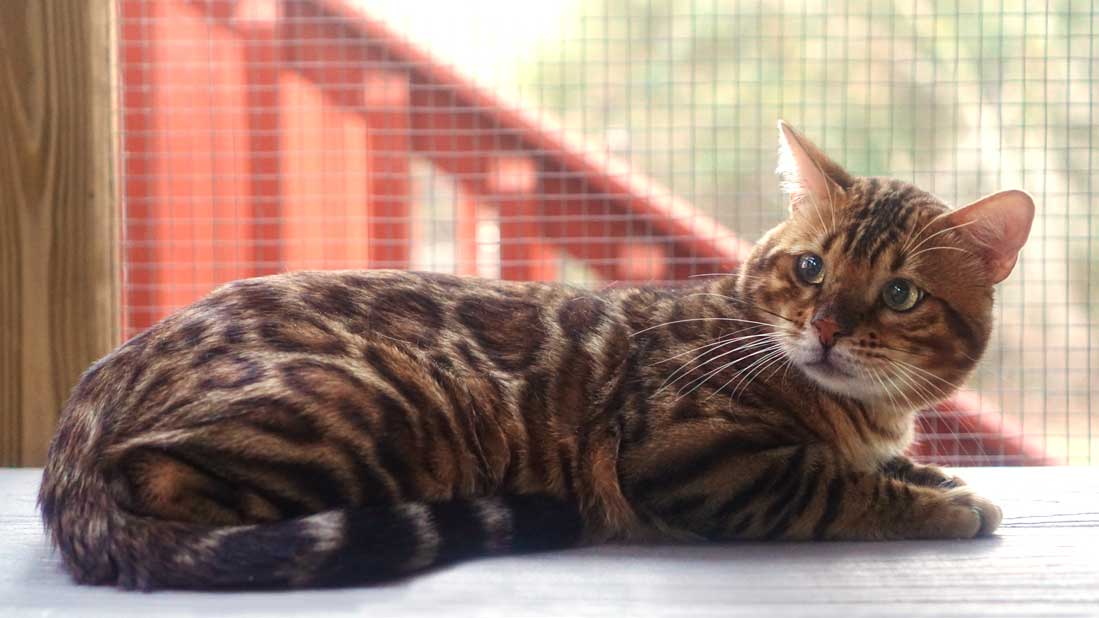 FashionBengals Armani Prive ("Ivan")
Sire: Wowbengals Best of the Best
Dam: Sunstorm Alamira
HCM Screen: Normal
SBT: 022316 026
PK Deficiency: N/N by parentage
Pedigree: Ivan
Description:

Our stunning "red" boy from Fashionbengals. Ivan has huge, outlined donut rosettes against a clear coat, green eyes, a beautiful nocturnal expression. He also has small ears, a good profile and deep finish to his chin. Ivan has a very sweet, loving temperament that he passes on both his beautiful coat and his personality to his kittens.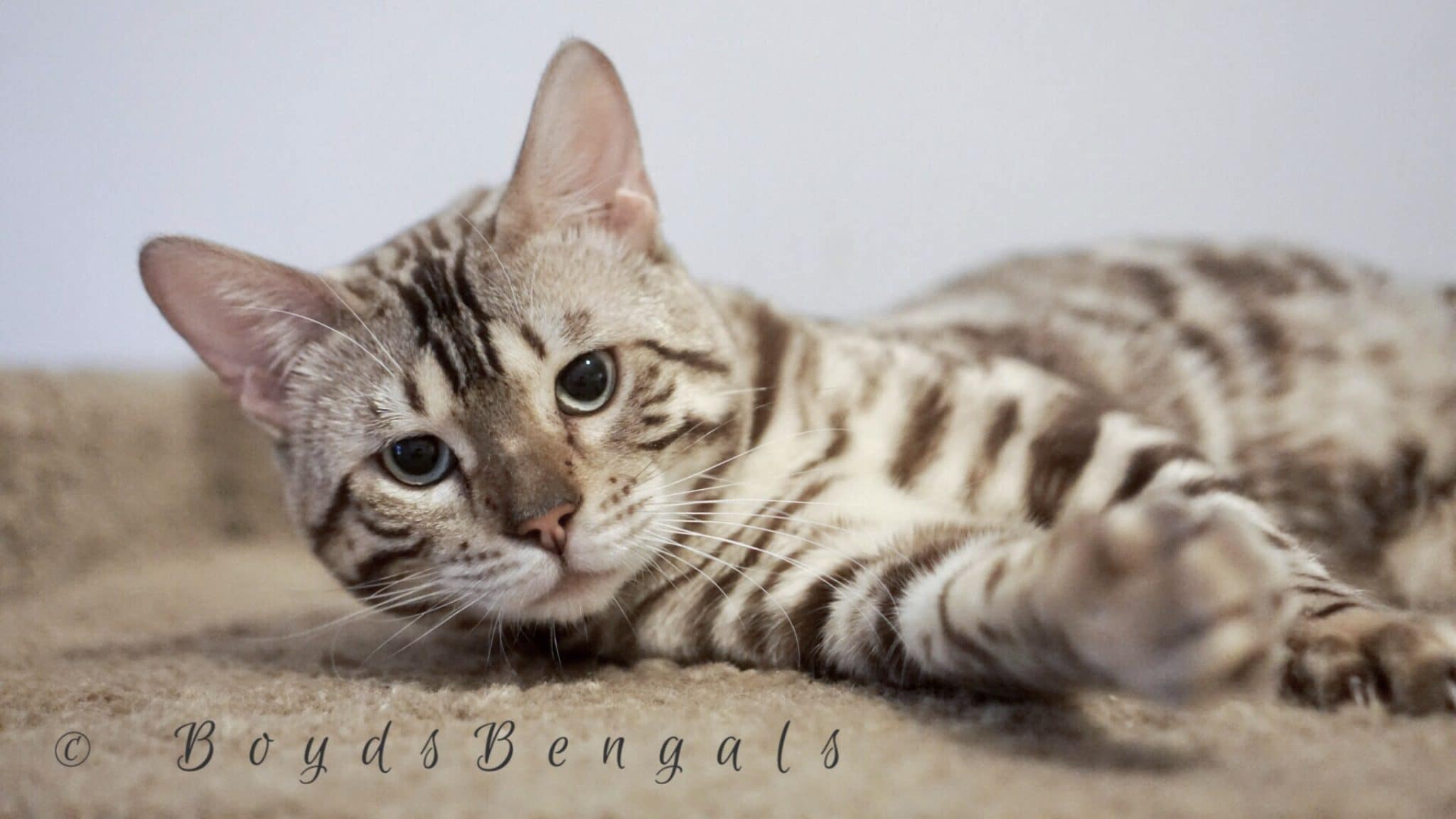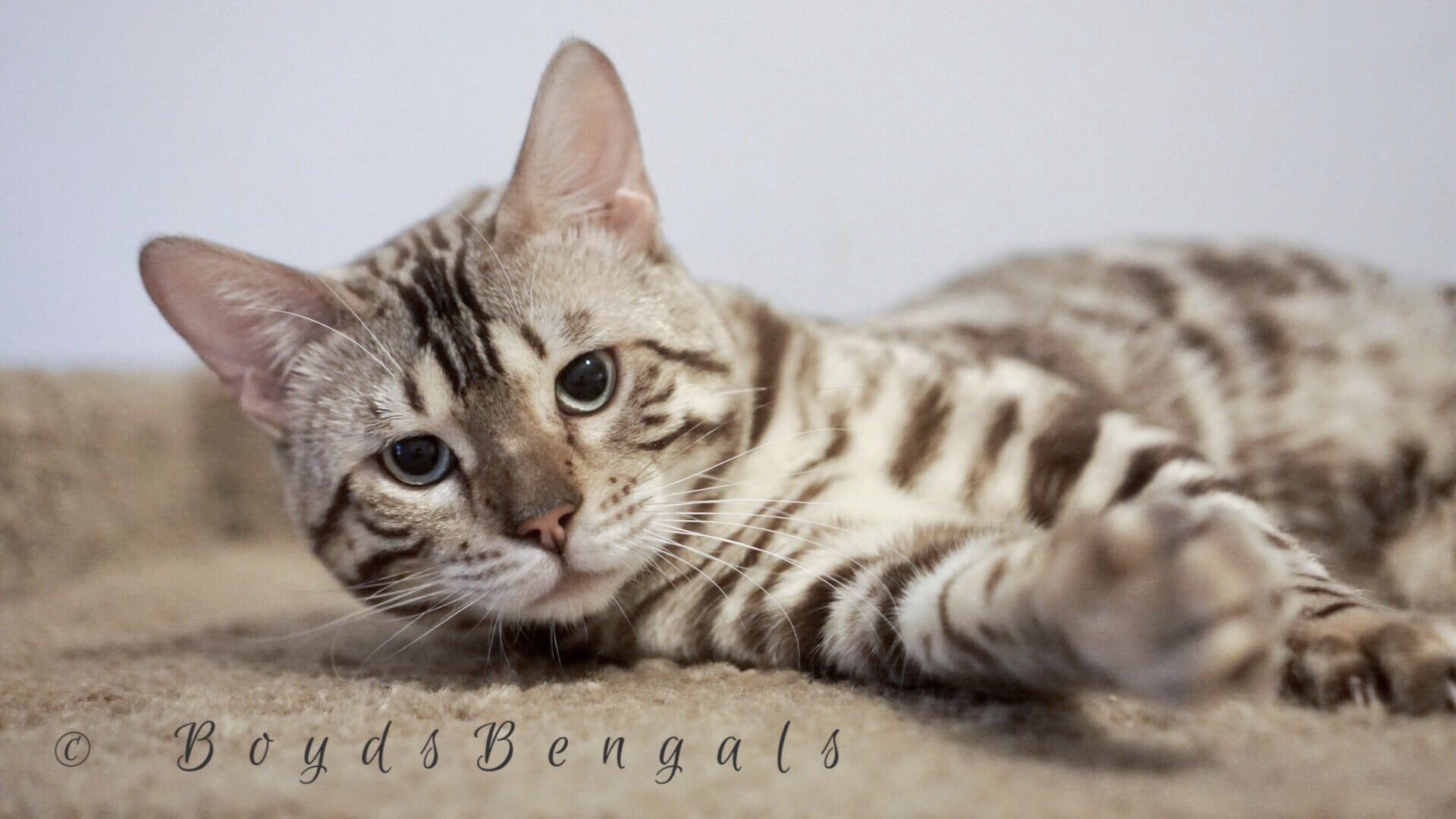 Golden Leopard Triumph
Sire: CH Golden Leopard Velikly
Dam: CH Keitaro Ursula
HCM Screen: Normal
SBT: 100818 061
PK Deficiency: N/ N
Pedigree:
Description:

Triumph is a beautiful seal mink rosetted boy. We fell in love at first sight. He has beautiful pancake rosettes, amazing contrast and clarity for a seal mink, and a very sweet expression. He has very good boning a lot of substance to him. We are looking forward to see what he adds to our program.