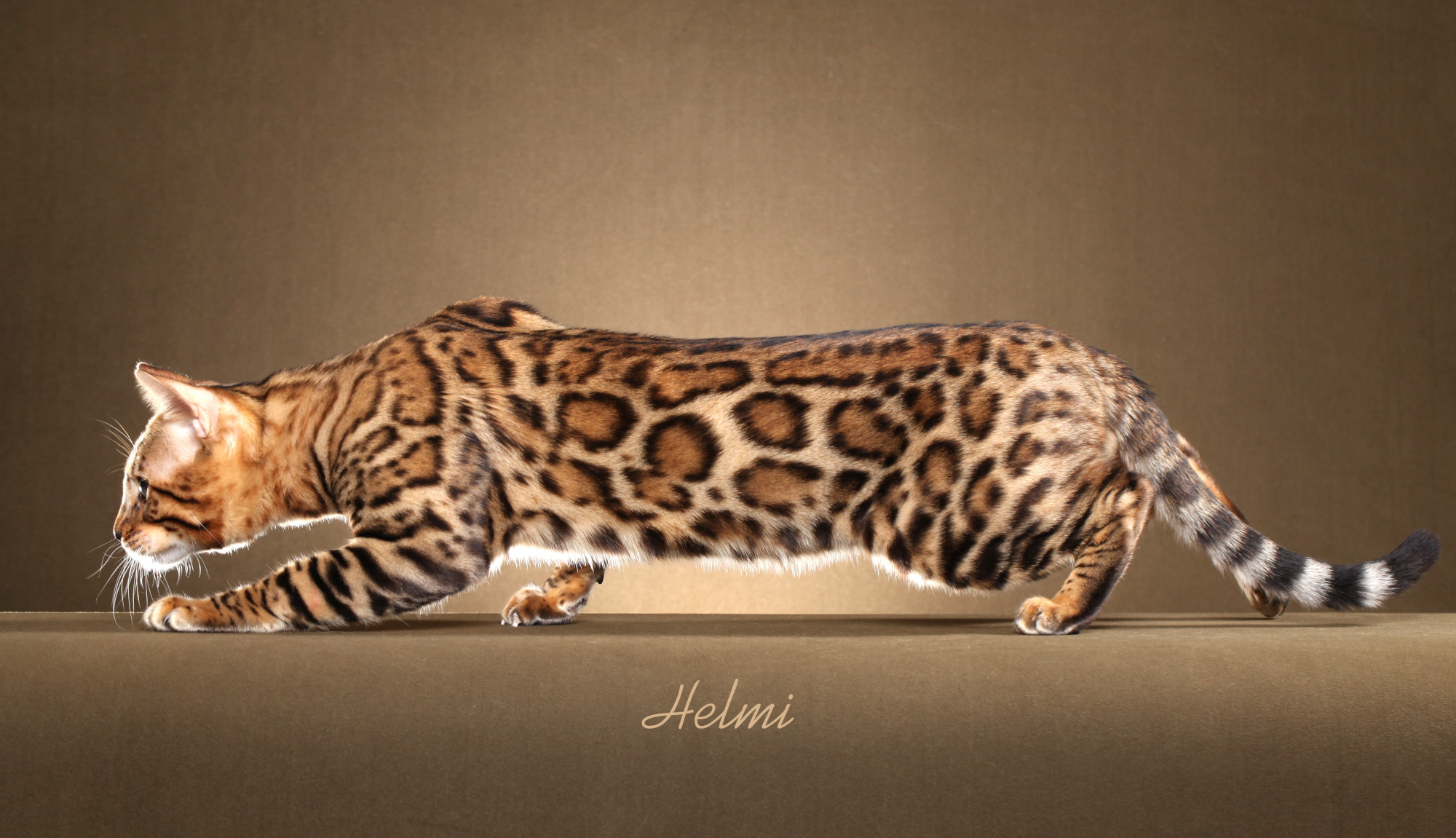 BoydsBengals Breaking Bad ("Breaker")
Sire: Drinkwater Cloud Reflection
Dam: BoydsBengals Tequila Sunrise
HCM Screen: 11/27/2018 - Normal
SBT: SBT 101014 016
PK Deficiency: N/N by parentage
Pedigree: Breaker
Description:

Breaker is our first home grown boy from 10 years of breeding. Breaker is a brown spotted rosetted bengal with beautiful outlined donut rosettes, a short, tight coat, medium sized, well set ears and a wild expression. Breaker also carries for snow and melanistic so we are looking forward to brown spotted, snow and charcoal kittens from our stunning boy.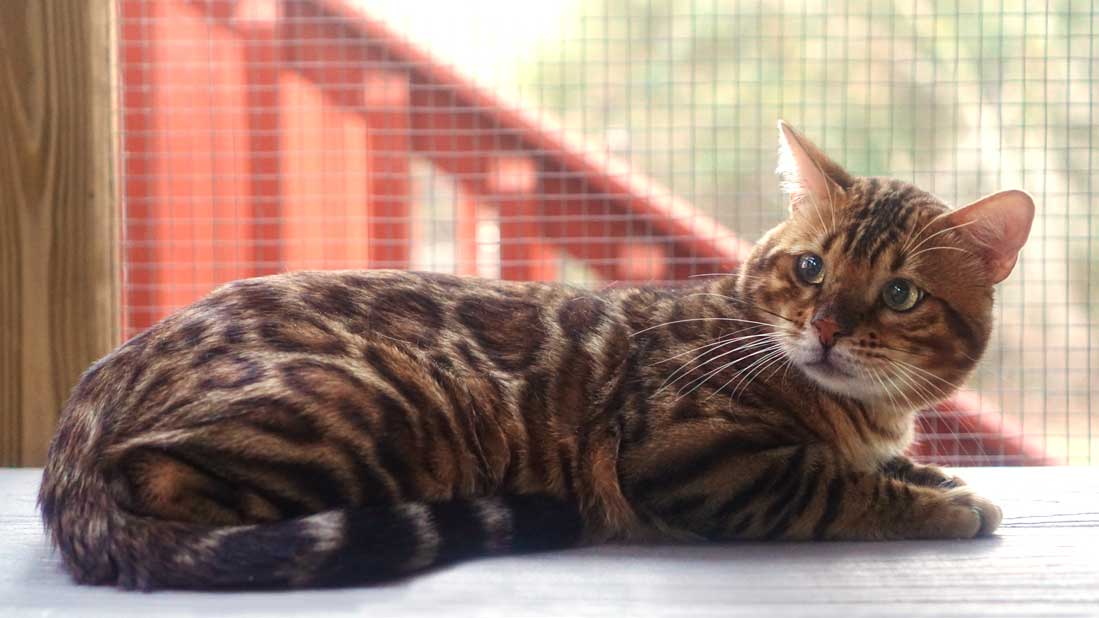 FashionBengals Armani Prive ("Ivan")
Sire: Wowbengals Best of the Best
Dam: Sunstorm Alamira
HCM Screen: 6/11/2018 - Normal
SBT: 022316 026
PK Deficiency: N/N by parentage
Pedigree: Breaker
Description:

Our stunning "red" boy from Fashionbengals. Ivan has huge, outlined donut rosettes against a clear coat, green eyes, a beautiful nocturnal expression. He also has small ears, a good profile and deep finish to his chin. Ivan has a very sweet, loving temperament that he passes on both his beautiful coat and his personality to his kittens.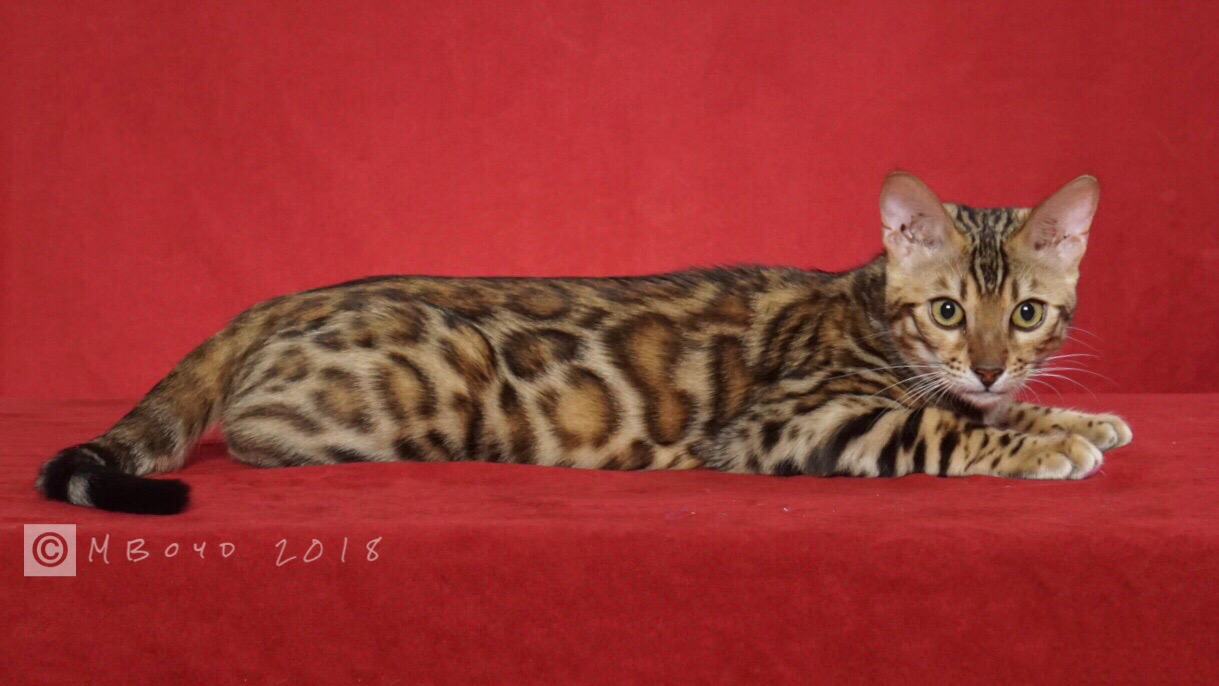 Sunstorm Turbo Charged
Sire: Anjali Shining Star of Sunstorm
Dam: Anjali All That Glitters
HCM Screen: Pending
SBT: SBT 031918 055
PK Deficiency: N/N by parentage
Pedigree: Turbo
Description:

"Turbo" is a beautiful golden brown rosetted boy. He has a very clear coat, open donut rosettes, small ears and a nice profile and chin. He also has an extremely sweet disposition. He comes from our dear friend Alison Coxon of Sunstorm Bengals. We are very excited to see what Turbo will produce with our girls.