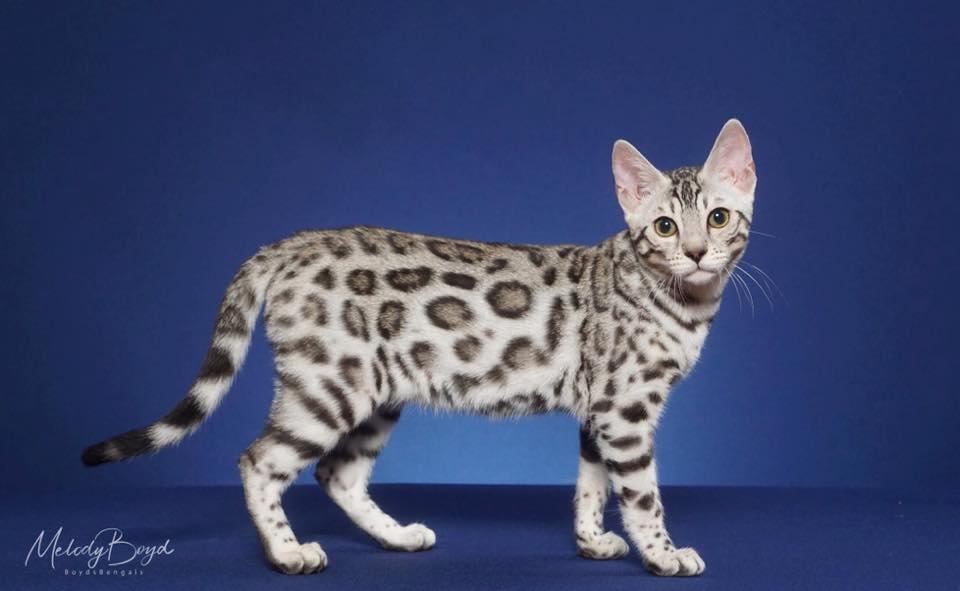 Bengaluxe Silver Belle
Sire: Beautiful Wild Balthazar /WC
Dam: Chococat of Bengaluxe
HCM Screen: Normal
TICA Registration #: SBT 010819 014
CFA Registration #: 9211R-02811899
PK Deficiency: N/N
Pedigree: Silver Belle
Description:

It has been over 10 years since we have had a silver Bengal in our cattery. This stunning girl has an amazing head shape, rounded green eyes and a wild expression. She has fantastic contrast with minimal tarnish to her coat, and a wonderful horizonal flow to her rosettes. Best of all, she has the sweetest temperament. Thank you to Louis Anais of Bengaluxe for this gorgeous girl.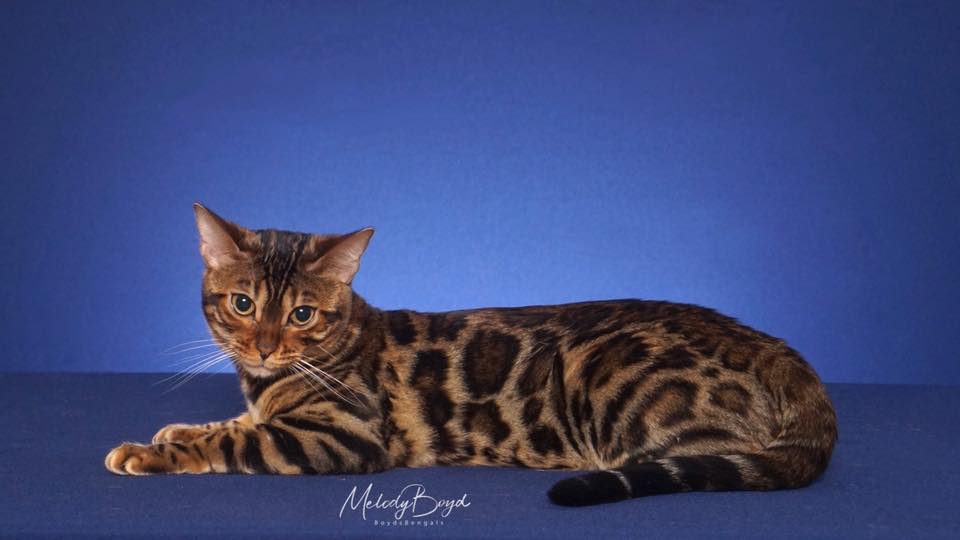 PaintedCats Brightest Star
Sire:
Dam:
HCM Screen: Normal
TICA Registration #: SBT 051219 074
CFA Registration #: 9203R-02856813
PK Deficiency: N/N by parentage
Pedigree: Star
Description:

"Star" is another beauty from our good friend James Lubbad of PaintedCats in Wisconsin. Star has a very soft, thick coat, and dark rosettes with amazing clarity and contrast to her coat. I love her soulful eyes and her expression. She also has well set ears and a thick tail. Star also has a very sweet, playful personality. We are looking forward to her kittens here at BoydsBengals.